Dr Haru Yasutomi – House Officer of the Month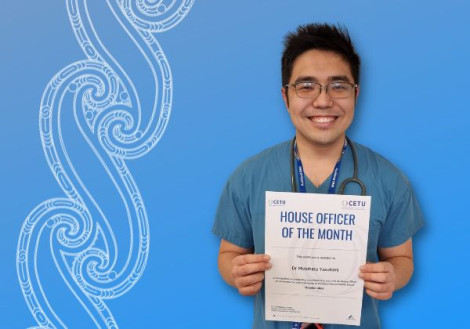 "Haru excelled in a very challenging rotation where patients were often very unwell with complex health needs.
"Despite the rigours of this job and the high workload it entailed, Haru maintained a very calm and humble demeanour. The ward staff appreciated that he was always respectful to everyone, in every situation, no matter the stress levels.
"Haru fulfils his duties with an admirable work ethic and efficiency and he can be relied upon without fail to complete all necessary tasks.
"It has been an absolute pleasure to work with Haru. He thoroughly deserves this award for all his mahi on this rotation."
Love your mahi, Dr Yasutomi!
← Back to the news