Dr Anthony Chilcott-Parker – House Officer of the Month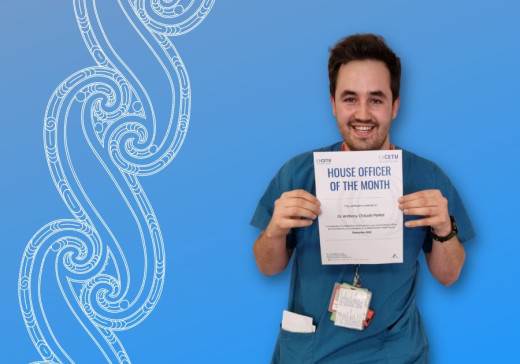 "Anthony has been a delight to work with. Always available and reliable, he has a lovely manner with patients and staff. He's professional with a great sense of humour.
"Anthony has gone above and beyond to support the team and our service users. He always brings his bright smile, which we can see under his mask, to work. He is a very friendly and supportive doctor, with great compassion for those in his care.
"Words cannot describe all the things that he has done, including being a nurse and even a social worker for our team at times."
Love your mahi, Dr Chilcott-Parker.
← Back to the news