Dame Rangimārie Naida Glavish to attend coronation of Charles III
Dame Rangimārie Naida Glavish (Ngāti Whātua), our Chief Advisor Tikanga, is representing Aotearoa alongside Prime Minister Chris Hipkins, Kingi Tūheitia, Governor-General Kahurangi Cindy Kiro and other dignitaries at the coronation of King Charles III in London this weekend.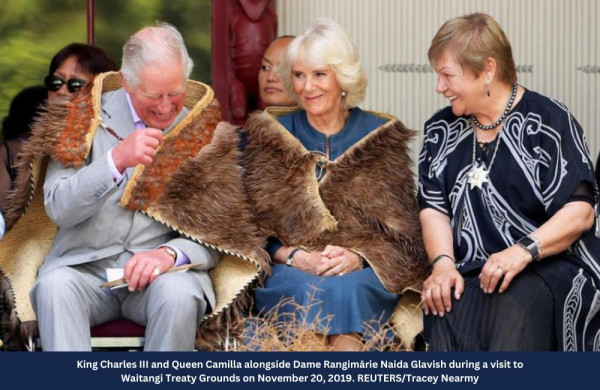 When we phoned for a few words, Dame Naida was busy packing her bags and preparing for a long flight! But she shared the following kōrero with us:
"I feel incredibly humbled to be making this journey, alongside the Prime Minister and Kingi Tūheitia. I never would have thought someone like me, who grew up on the banks of the Kaipara Harbour, would grow up to become a Dame and be on my way to the King's Coronation. I can feel both my Māori and Croatian grandmothers smiling down at me with pride. What will I carry with me? I will be there as none other than a Te Tiriti o Waitangi partner, to honour Te Tiriti o Waitangi, without which I would never have had this opportunity."
Dame Naida first became involved in Māori health and education in the early 1980s. She entered the health sector in 1990 as the former Auckland Area Health Board's bicultural manager. Today, she is the Chief Advisor Tikanga Māori for Te Whatu Ora Waitematā and Te Whatu Ora Te Toka Tumai Auckland. In this role she leads our organisations in managing relationships with mana whenua and iwi Māori from a tikanga perspective.
← Back to the news