Renae Malaki
Senior Healthcare Security Officer, Healthcare Security Services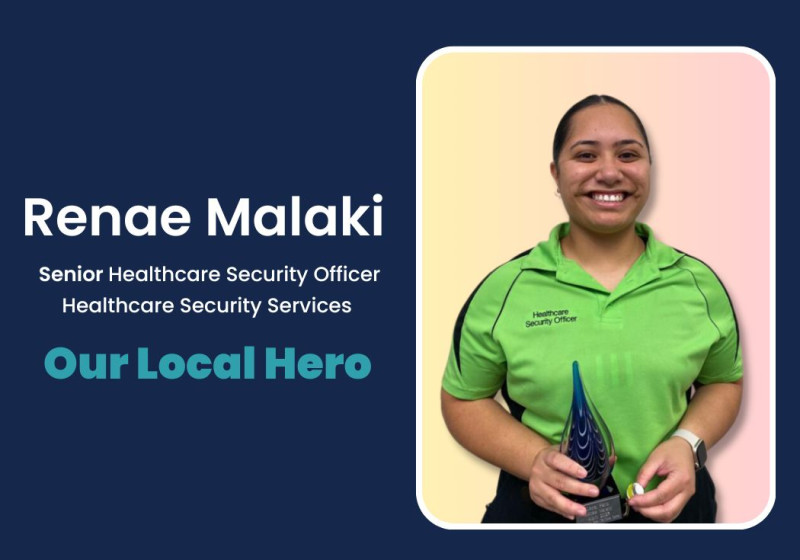 "Our code response team were heading back to the main hospital following a code orange when they identified a person in crisis. They had managed to climb the outside of the car park and were standing on the level 6 ledge.
"Without hesitation, Renae sprinted into the building and got to the gap in the fencing, reaching through and holding the individual for approximately three minutes, potentially saving this person's life.
"This is an excellent representation of what our service and staff do regularly to keep our patients and staff safe.
"I would also like to give a huge shout out to the rest of the team that got up there and supported Renae. I know they would have done the same thing if they were first on the scene."
← Back to the gallery