Jayson Oliva
Staff Nurse, Adult Emergency Department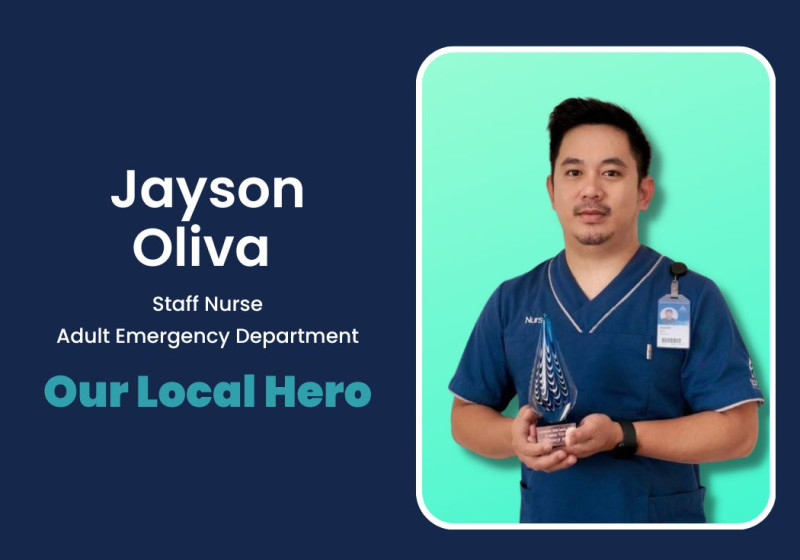 "I recently attended the Adult Emergency Department and during this time I was seen by several helpful nurses, but Jayson impressed me the most.
"He was very attentive to my needs and asked if I'd had anything to drink or eat. He brought me a sandwich and juice shortly after. He wanted to know if I was comfortable, and if I need a pillow for my back as I was seated and was moving around a lot in the bed. He also let me know who would be coming to see me next and what would be happening.
"I want this gentleman to know that for the brief time we connected, I felt he genuinely cared for my health and overall wellbeing.
"I will not forget him for the way he treated me with respect, dignity and humanity."
← Back to the gallery