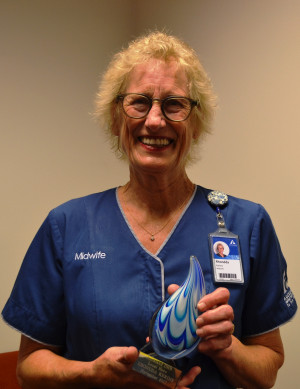 Rhondda was nominated by a colleague and student who said:
I have worked alongside Rhondda as a student midwife for the last 6 weeks. I have gained more midwifery knowledge and wisdom in the past weeks that sitting in class could ever have taught me.
Rhondda tells me she has been a midwife for over 40 years yet her enthusiasm and passion for the profession remains vibrant and brilliant. Rhondda has midwifery wisdom and advanced clinical skills. Rhondda treats woman and their whānau with empathy, compassion and humour.
She has treated me with kindness, advocated for my learning, had confidence in my abilities, made me feel part of the team and freely shared her knowledge. I would really like to see her acknowledged for her fabulous attitude and wisdom.
← Back to the gallery