Manaaki through pronouns
This year for Pride Month we focused on pronouns. Whether it's He, She, They or Them –
Over a third of Trans and non-binary people in Aotearoa have reported not seeing a doctor because they were worried about being disrespected [through the use of incorrect pronouns] (Counting Ourselves, 2019()).
We want to ensure that everyone who comes to our sites, and who works here feels safe and included so we're encouraging our kaimahi to talk about their pronouns to make sure everyone is getting it right. It's a small thing we can all do and it makes a big difference.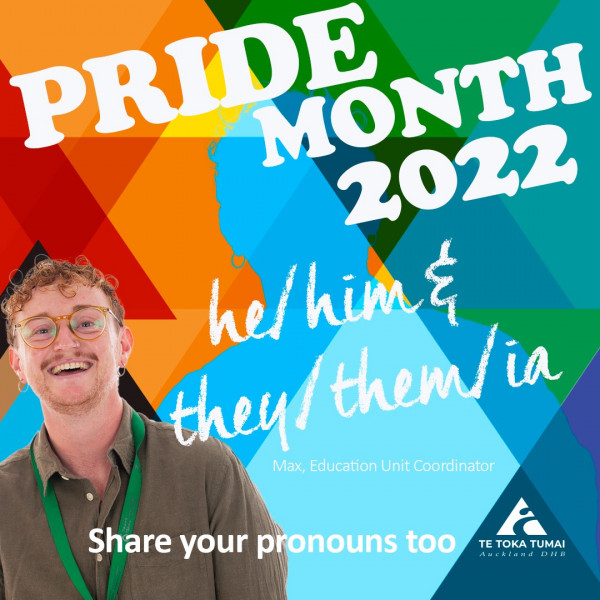 Ways to be inclusive using pronouns:
Include your pronouns in your LinkedIn or Zoom profile by adding them after your last name.
Share your pronouns when meeting people and ask people politely what pronouns they use – don't assume! Healthnavigator.nz() has a bunch of useful information on why using pronouns is so important.
If you get someone's pronouns wrong, apologise and try to get it right next time.
Last modified:
← Back to the news