International Women's Day
Embracing equity by normalising breastfeeding in the workplace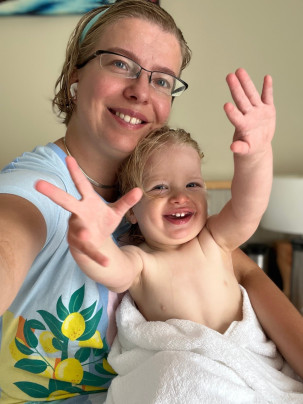 When consultant urologist Dr Nadya York's three children were young, she was determined to breastfeed them. This meant breaking down equity barriers and becoming a strong advocate for those who choose to breastfeed and continue working.
In the past, the role as a surgeon conflicted with that of a breastfeeding mother, Nadya says, but this is shifting as more women move into surgery.
That's why this year's International Women's Day theme #EmbraceEquity resonated with Nadya. Equity is different from equality (giving everyone the same resources or opportunities). Equity is about recognising each person has different circumstances and requires the right resources and opportunities to reach an equal outcome.
For many women surgeons, equity equates to providing the means and support to breastfeed and pump in the workplace so they can continue to care for their babies, as well as their patients.
"With evolving technology, like portable pumps and in-bra pumps, women can express discreetly while they continue to work," says Nadya. "I want to make sure junior surgeons coming through know they can be great at both roles."
Support and encouragement are necessary to navigate these dual roles, she says. "The journey to normalising breastfeeding and pumping at work is by prompting discussion and encouraging women to speak up."
Last modified:
← Back to the news