Nurse co-directors appointed at Starship
Congratulations to Hera Watkinson and Romana Raby on their appointments as nurse co-directors at Starship Children's Hospital.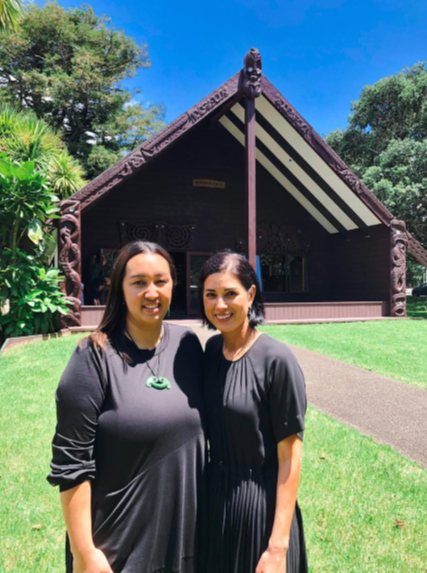 Hera Watkinson, left, and Romana Raby
Together, Hera and Romana will provide strategic, operational and professional leadership at Starship. This includes shaping the future of child health services, locally, regionally and nationally. The roles will champion Māori health and will embed Te Tiriti o Waitangi across the nursing workforce.
Hera Watkinson, Ngāti Maniapoto me Uenuku-Kōpako. Nurse Director – Tangata Whenua
Hera is a highly skilled nurse with expertise in ICU (DCCM), the adult PaR team, community-based vaccination leadership, operational leadership and more recently the role of Kaiārahi Nāhi Hautū within our adult hospitals.
Romana Raby. Nurse Director – Tangata Tiriti
Romana has had a succession of leadership roles in PICU, NUM Surgical and Starship surgical services. She has championed significant improvements at Starship and is a trusted colleague and supporter of many across our wider workforce.
Last modified:
← Back to the news