The Big Boost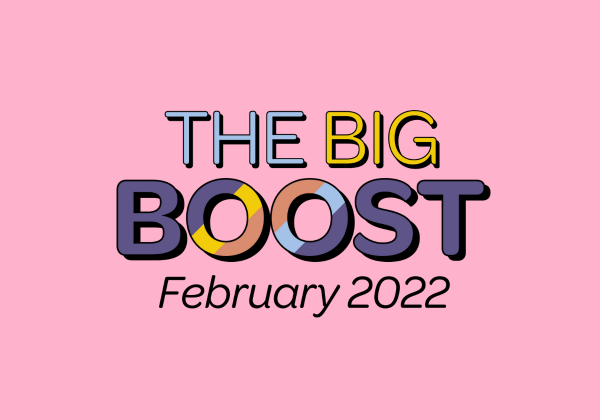 People over the age of 18 are being encouraged to put aside a little time this weekend to join the close to 600,000 Aucklanders who have now received their booster dose.
All community vaccination centres are open and there are multiple pop-up events, big and small, taking place right across the city, including a large tamariki focussed event being held at a south Auckland marae.
With close to 400 vaccinating GPs and pharmacies across the city, many Aucklanders have been opting to head to their local GP or pharmacy to get their booster. They have also been choosing to bring along their tamariki aged 5 to 11 to get their first dose.
The vaccination of 5-11-year-olds has also hit a significant milestone this week with over 50 percent of those eligible having now received their first doses of the vaccine.
Whānau can head along to the following events this weekend:
Glen Innes Campervan, Fri 11 Feb, 9am-2pm, Pak'n'Save, 182 Apirana Avenue, Glen Innes
Youth Horizon - Pop-Up, Sat 12 Feb, 9:30am-4:30pm, 3 Rata Street, New Lynn
Softball - Rosedale Pop-up, Sat 12 Feb, 9am - 2pm, 1 Jack Hinton Drive, Rosedale
St Marys Mackillop Drive Through, Sat 12 Feb, 10am - 2pm, 10-12 McNaughton Ave, Māngere
Free Church of Tonga - Mounga 'Olive Pop-up, Sat 12 Feb, 8:30am-5pm, 47 Favona Road, Māngere
Manurewa School & Community Event, Sat 12 Feb, 10am-3pm, Manurewa Marae, 81 Finlayson Ave, Clendon Park
Port Waikato Drive Through, Sat 12 Feb, 9am-3pm, 21A Stack Road, Port Waikato
Yes - Youth with Disabilities Event, Mon 14 Feb, 2pm - 5pm, Shore Junction
Wesley Primary School Drive Through, Mon 14 Feb, 9am - 2pm, 24 Potter Avenue, Mt Roskill
Find out more at vaccinateforauckland.nz ()
You can walk in or drive up to all community vaccination centres.() Or make an appointment at bookmyvaccine.nz()
Last modified:
← Back to the news